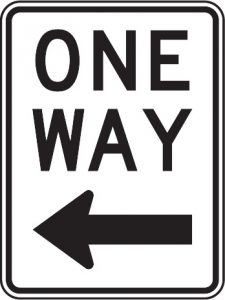 Is it time for new or replacement MUTCD compliant long lasting road and street signs with reflective sheeting and that are graffiti and fade resistant? It doesn't matter what part of the country you are in, the elements, including the human element, take their tole on your street signs. Sun, wind, graffiti, theft and car accidents all factor in to the life of your street signage. New construction also calls for new street signs.
WE CAN SUPPLY YOU WITH:
YIELD SIGNS
STOP SIGNS
BRIDGE WEIGHT LIMIT SIGNS
LANE MERGE SIGNS
SCHOOL ZONE SIGNS
STREET NAME SIGNS
ROAD CLOSED SIGNS
and so on
CONTACT US with exact details, quantity and location for a quote.
Choose between:
Engineering Grade (EG): Offering visibility of up to 500 ft away, primarily for use in parking lots, on private property or in well lit areas
Super Engineer Grade (SEG): We highly recommend our long lasting SEG signs with F-Cal. These are a very economical choice and they meet MUTCD sign regulations.
High Intensity (HI): Offering visibility of up to 1000 ft away, road signs with high intensity reflective sheeting are the most commonly used MUTCD signs on city, county and state roads in the United States.
Diamond Grade (DG): Offering visibility of up to 1500 ft away, road and highway signs with diamond grade reflective sheeting are commonly used on the Interstate, in construction zones, on dark country roads where only vehicle headlights will illuminate the sign or where required by law.
ALUMINUM THICKNESS: Choose .063 or .080 aluminum. Other thicknesses may be available.
Optional F-Cal Anti-Graffiti Film: F-Cal protects protects road and traffic signs from all types of graffiti and stickers. F-Cal also protects against dirt, grease, and UV rays for up to 12 years